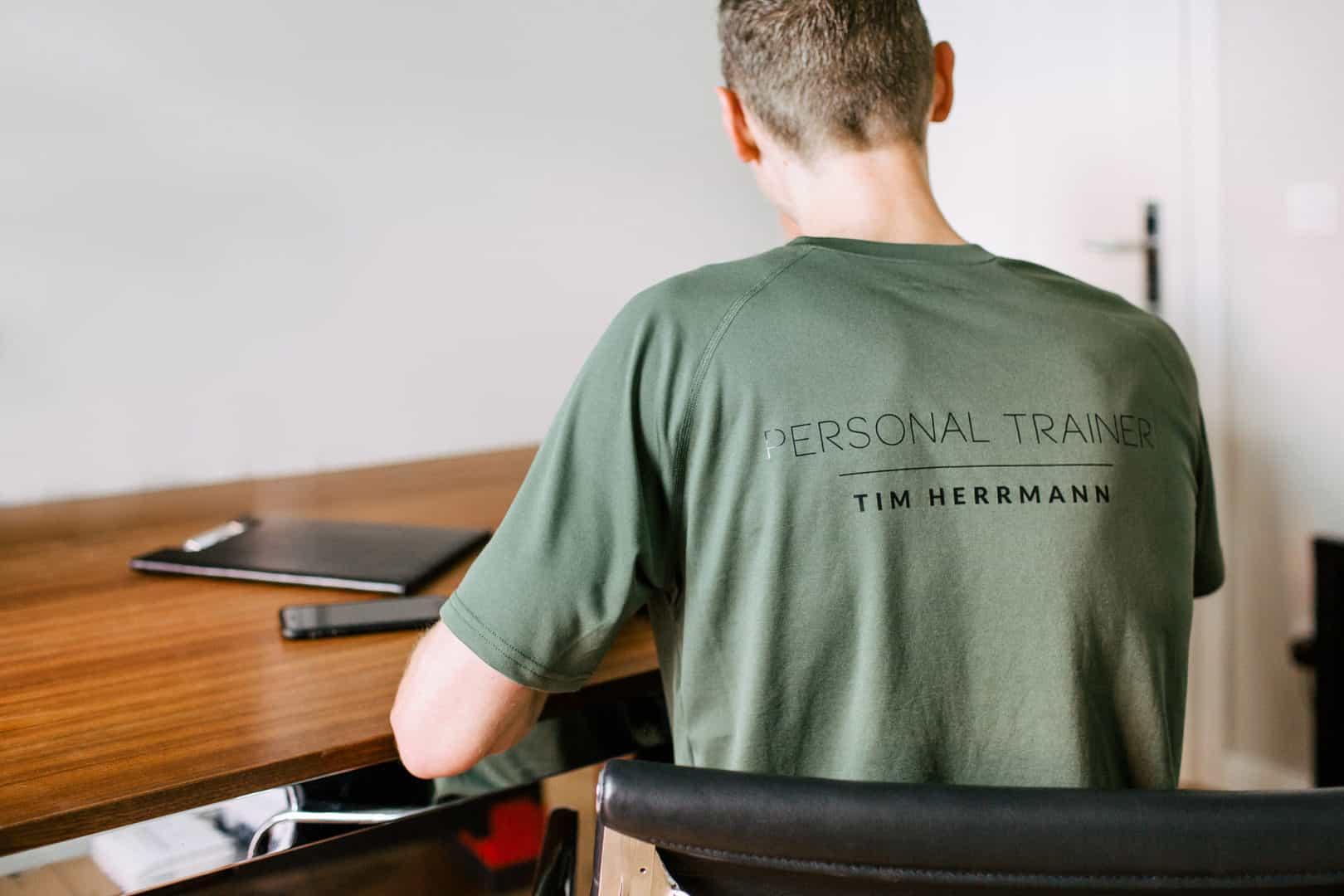 Privacy policy

Privacy policy

We would like to inform you about the protection of your privacy, data protection and informational self-determination when using our website at pt-timherrmann.de as follows:

Responsible for the website at pt-timherrmann.de is, according to Art. 4 para. 7 EU General Data Protection Regulation (DS-GVO):
Mr. Tim Herrmann
Phone: +49 157 53 04 09 16
E-Mail: timherrmann@ptd-mail.com
General information on data processing / legal basis:

As a matter of principle, we collect and use your personal data only to the extent necessary to provide a functional website and our content and services. You can use our website without providing any personal information. If you wish to use special functions of our website (such as the contact form), it will be necessary to process personal data.
If the collection and use of your personal data is necessary, this processing is based on a legal basis or we obtain your consent.
The personal data of the data subject will be deleted or blocked as soon as the purpose of storage ceases to apply. In addition, storage may take place if this has been provided for by the European or national legislator in Union regulations, laws or other regulations to which the controller is subject.
Data will also be blocked or deleted if a storage period prescribed by the aforementioned standards expires, unless there is a need to continue storing the data for the conclusion or performance of a contract. Insofar as we obtain consent from you as the data subject for processing operations of personal data, Art. 6 (1) lit. a EU General Data Protection Regulation (DSGVO) serves as the legal basis for the processing of personal data.
When processing personal data that is necessary for the performance of a contract to which you as the data subject are a party, Art. 6 (1) lit. b DSGVO serves as the legal basis. This also applies to processing operations that are necessary for the performance of pre-contractual measures.
Insofar as processing of personal data is necessary for compliance with a legal obligation to which we are subject, Art. 6 (1) c DSGVO serves as the legal basis.
In the event that vital interests of you as the data subject or another natural person make processing of personal data necessary, Art. 6 (1) lit. d DSGVO serves as the legal basis.
If the processing is necessary to protect a legitimate interest of our company or a third party and the interests, fundamental rights and freedoms of the data subject do not override the former interest, Art. 6 (1) lit. f DSGVO serves as the legal basis for the processing.
Information on the collection of personal data:

(1) Personal data are all data that can be related to you personally, for example, the name, your address, e-mail addresses or user behavior.
(2) When you contact us by e-mail, the data you provide (your e-mail address, name and telephone number, if applicable) will be stored by us in order to answer your questions. We delete the data accruing in this context after the storage is no longer necessary, or restrict the processing if there are legal retention obligations.
Your rights:
(1) You have the following rights vis-à-vis us with regard to the personal data concerning you:
Right of access,
Right to rectification or deletion,
Right to restriction of processing,
Right to object to processing,
right to data portability.
(2) You also have the right to complain to a data protection supervisory authority about the processing of your personal data by us.
Collection of personal data when visiting our website:

(1) In the case of mere informational use of our website, i.e. if you do not register or otherwise transmit information to us, we only collect the personal data that your browser transmits to our server. If you wish to view our website, we collect the following data, which is technically necessary for us to display our website to you, to ensure stability and security, and for statistical analysis (legal basis is Art. 6 para. 1 sentence 1 lit. f DS-GVO):
IP address,
Date and time of the request,
Time zone difference to Greenwich Mean Time (GMT),
Content of the request (specific page),
access status/HTTP status code,
amount of data transferred in each case,
Website from which the request came,
Browser,
operating system and its interface and
Language and version of the browser software.
(2) In addition to the aforementioned data, cookies are stored on your computer when you use our website. Cookies are small text files that are stored on your hard drive associated with the browser you are using and through which certain information flows to the entity that sets the cookie (in this case by us). Cookies cannot execute programs or transfer viruses to your computer. They serve to make the Internet offer as a whole more user-friendly and effective.
(3) Use of cookies:
a) This website uses the following types of cookies, the scope and functionality of which are explained below:
Transient cookies (for this purpose b)
Persistent cookies (c)
b) Transient cookies are automatically deleted when you close the browser. These include, in particular, session cookies. These store a so-called session ID, with which various requests of your browser can be assigned to the common session. This allows your computer to be recognized when you return to our website. The session cookies are deleted when you log out or close the browser.
c) Persistent cookies are deleted automatically after a specified period of time, which may differ depending on the cookie. You can delete the cookies in the security settings of your browser at any time.
d) You can configure your browser settings according to your preferences and, for example, refuse to accept third-party cookies or all cookies. Please note that in this case you may not be able to use all functions of this website.
Collection of personal data when using the contact field:

If you communicate with us via our contact field, we collect the following data: Name, telephone, e-mail address and message (mandatory fields). Only you know the reasons for contacting us. The response to this describes the purpose of the processing. Insofar as it concerns a concrete contractual obligation, whether in connection with the initiation, implementation or termination, the legal basis for the processing is Article 6 (1) lit. b DSGVO. In this case, we store the data until the end of the statutory retention period. In all other cases, the legal basis is Article 6 (1) sentence 1 lit. f DSGVO. Communication outside of a debt relationship is in our mutual interest. We store your data, until the expiry of conceivable retention and limitation periods.
Objection or revocation against the processing of your data:

(1) If you have given your consent to the processing of your data, you may revoke this consent at any time. Such revocation will affect the permissibility of processing your personal data after you have expressed it to us.
(2) Insofar as we base the processing of your personal data on the balance of interests, you may object to the processing. This is the case if the processing is not necessary, in particular, for the fulfillment of a contract with you, which is shown by us in each case in the following description of the functions. When exercising such an objection, we ask you to explain the reasons why we should not process your personal data as we have done. In the event of your justified objection, we will review the situation and either discontinue or adjust the data processing or show you our compelling reasons worthy of protection on the basis of which we will continue the processing.
(3) Of course, you can object to the processing of your personal data for purposes of advertising and data analysis at any time. You can inform us of your advertising objection using the following contact details:
Personal Training Tim Herrmann
Mobile: 015753040916
E-mail: timherrmann@ptd-mail.com
Objection to advertising e-mails:

The use of contact data published within the framework of the imprint obligation to send unsolicited advertising and information materials is hereby prohibited. The operators of the pages expressly reserve the right to take legal action in the event of the unsolicited sending of advertising information, such as spam e-mails.